Wimberley, Texas is a small town in the heart of the Texas Hill Country that is full of charm and character. This beautiful town is a popular destination for tourists who come to enjoy its natural beauty and the many things to do in Wimberley. One of the most popular activities is attending Market Days in Wimberley, Texas which takes place on the first Saturday of every month.
Market Days in Wimberley, Texas
Market days in Wimberley, Texas are a wonderful experience for anyone who loves shopping, eating, and exploring. The market takes place in the heart of downtown Wimberley and is known for its unique and diverse selection of vendors. Visitors can find everything from handmade jewelry and crafts to locally grown produce and homemade baked goods.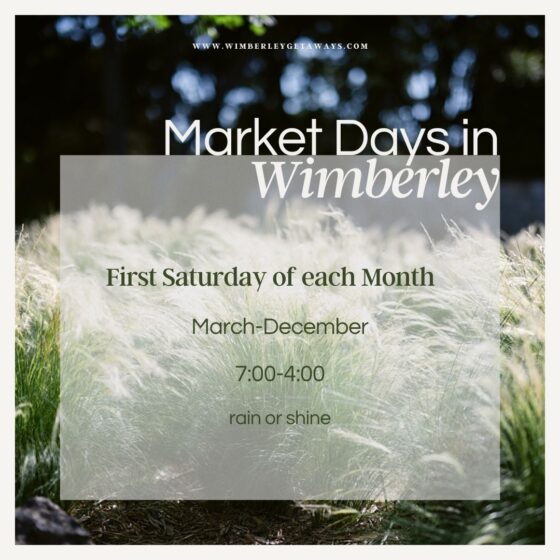 Details about Market Days in Wimberley, Texas
Here are some details about Market Days:
Dates: Market Days take place on the first Saturday of every month, from March through December. In case the first Saturday falls on a holiday weekend, the market may take place on the second Saturday instead.
Times: The market is open from 7:00 am to 4:00 pm
Address: Market Day is located in the heart of downtown Wimberley, at 14068 Ranch Road 12, Wimberley, TX 78676.
Parking: Parking is a $5 donation per car. Parking can be a bit challenging during Market Day, as the town gets very busy with visitors. We recommend going as early as possible.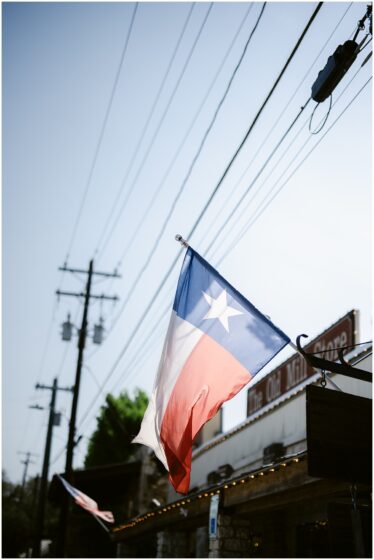 Pro Tips when visiting Market Days
-It's recommended to arrive early in the morning to avoid crowds and have a better chance of finding parking.
-Bring your own reusable bags to carry your purchases, vendors may or may not have bags for you (plus, you're doing your bit to keep Wimberley sustainable). Wagons & volunteers are available for a donation to help you get your treasures to your car. 
-Wear comfortable shoes and clothing as the market is held outdoors and can get hot during the summer months.
-There are other parking options nearby, including: Cowboy Church, Katherine Anne Porter School, Scudder Elementary and a couple of private homes and lots (price may vary).
-There are ATMs available at the market, but you may want to make sure to bring your own cash. Many times the ATMs will run out of cash on busy market days. Many vendors take credit cards.
For additional information, we recommend taking a look at Wimberley Market Days market guide or visit Wimberley for more rules and tips about visiting Market Days.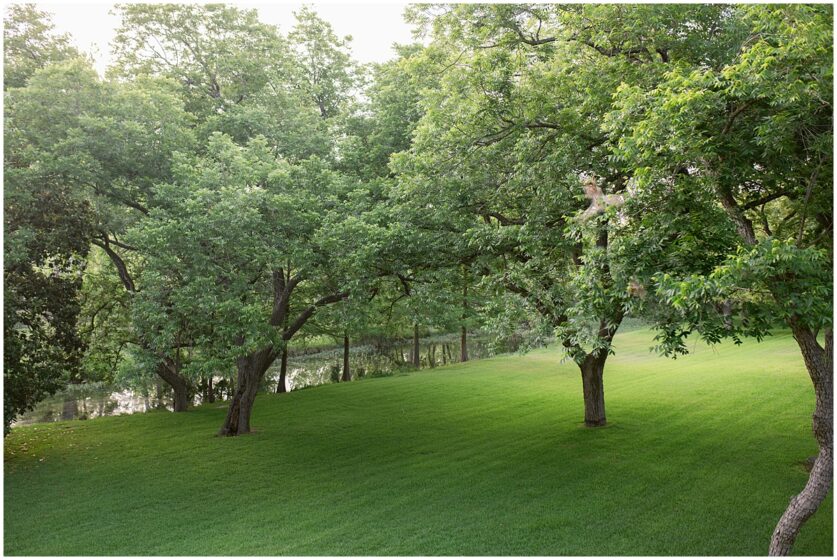 One of the best places to stay while attending market days is at the Messina Inn. This charming bed and breakfast is located in the heart of Wimberley and is just a short, 1.8 mile, drive to the market. The inn offers guests a luxurious and comfortable stay, with beautiful rooms and amenities such as a pool and spa.
For those who prefer a more secluded experience, Wimberley Getaways offers a variety of vacation rentals throughout the Wimberley area. From cozy cabins to spacious villas, their properties offer a variety of amenities to make your stay comfortable and enjoyable.
Things to do in Wimberley
In addition to the market days, there are many other things to do in Wimberley. Visitors can explore the beautiful Blue Hole Regional Park, walk around Downtown Wimberley, or enjoy a relaxing afternoon at one of the local wineries. The town is also known for its vibrant arts community, with many galleries and studios showcasing the work of local artists.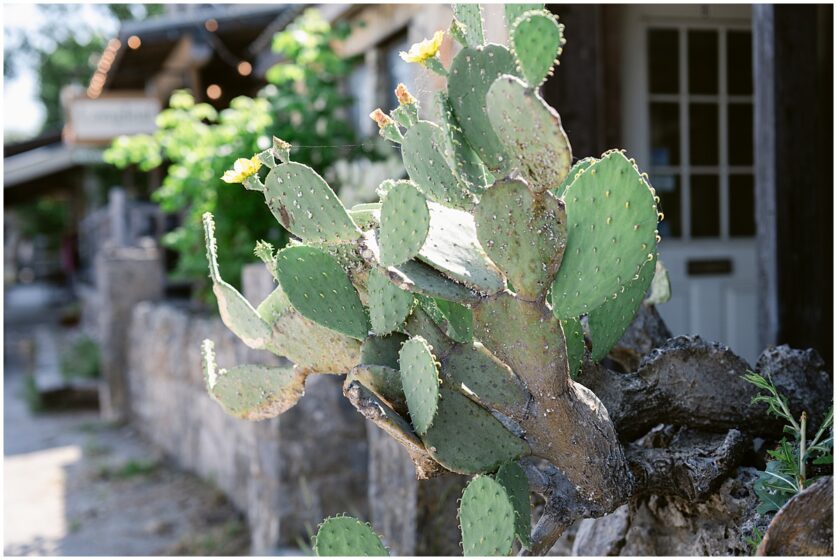 Plan your trip to the Texas Hill Country with Wimberley Getaways
If you're planning a trip to Wimberley, Texas, be sure to check out the market days and stay at one of the many wonderful lodging options that Wimberley Getaways has to offer. Whether you're looking for a romantic getaway or a family vacation, Wimberley has something to offer everyone. For more information on Wimberley market days and local accommodations, visit Wimberley Getaways.