At Messian Inn- A Wimberley Texas B&B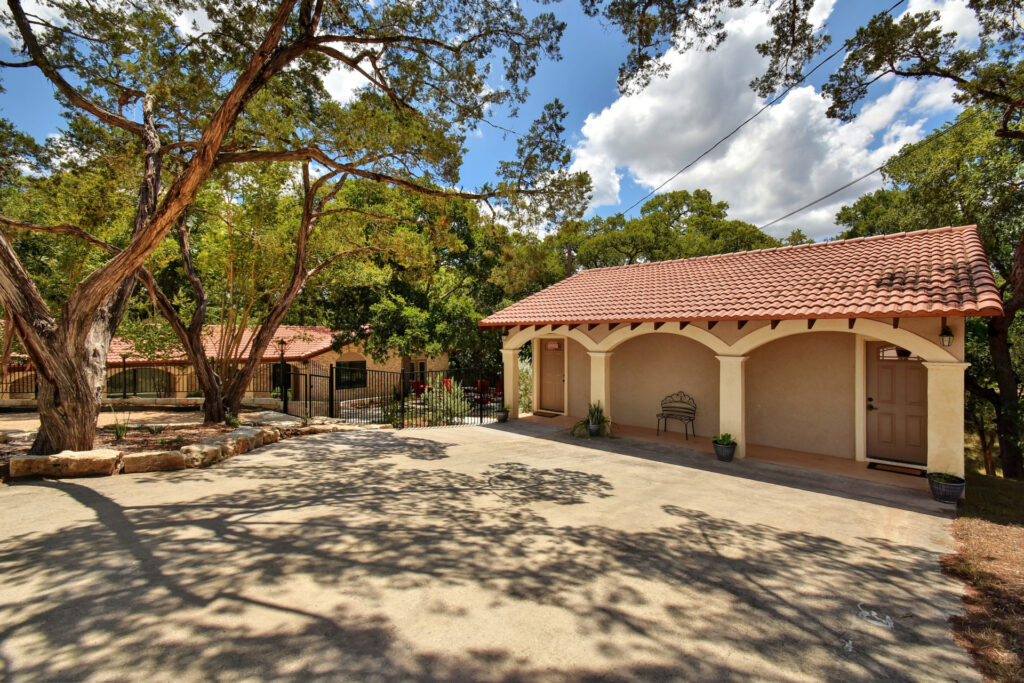 Looking for a peaceful getaway that feels like a slice of Italy right here in Texas? Look no further than the Messina Inn, located less than 2 miles away from Wimberley Square and Market Days. Nestled along the serene banks of Cypress Creek, our family-run hotel invites you to experience the charm of the Texas Hill Country.
Our Balcony Wine Suites are our standard King rooms with a Shared Balcony with views of the wooded landscape and a wet weather creek.
Come Experience the charm of Italian-styled villas at Messina Inn, while enjoying the pool, hot tub, and sauna. Whether you're a wine enthusiast or simply seeking a tranquil vacation rental, we offer the perfect retreat from the hustle and bustle of the big city. Immerse yourself in the beauty of the countryside, unwind amidst 13 beautiful acres, and savor the flavors of locally produced wines. Whether you're lounging by the creek, exploring the nearby vineyards, or indulging in a leisurely afternoon picnic, Messina Inn is your haven of relaxation. Join us at our luxury hotel, the Messina Inn, where our warm hospitality and idyllic setting create an irresistible invitation to experience the best of the Texas wine country.
Suite Amenities:
Sleeps 2
1 king
1 Full Bath
Mini Fridge
Coffee Maker
Microwave
Cable TV
Wifi
The two balcony wine suites feature a king bed, coffee maker, mini fridge, microwave, and separate bathroom with walk-in showers. Enjoy nature with the large shared patio overlooking the wet weather creek.
We welcome couples and families seeking a boutique experience. We can't wait to welcome you to our little piece of Italian-inspired paradise! A Wimberley Texas B&B.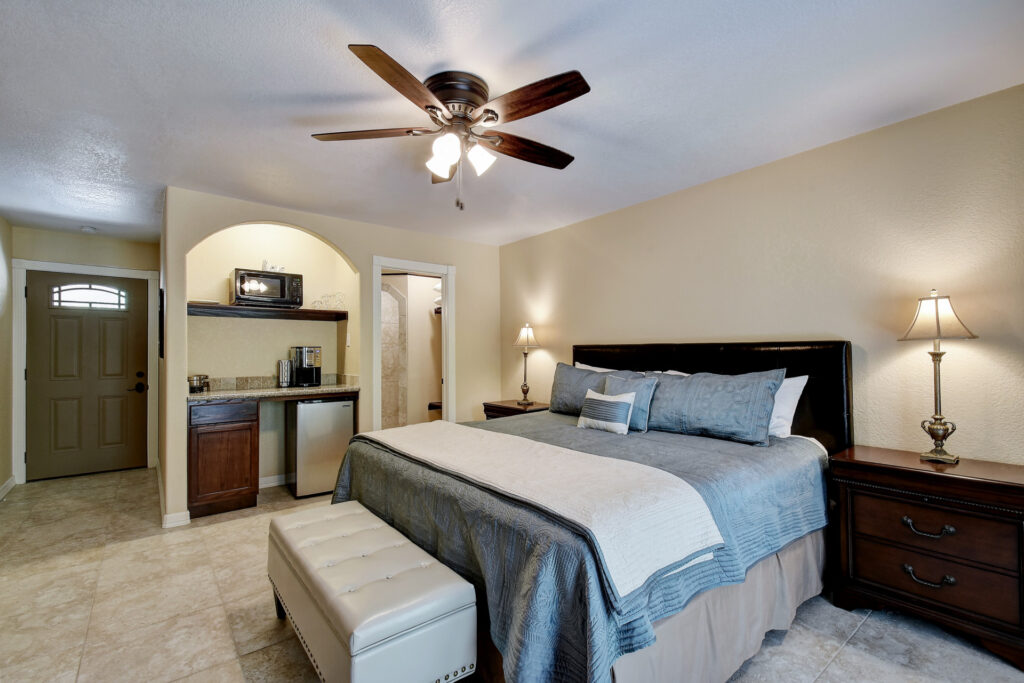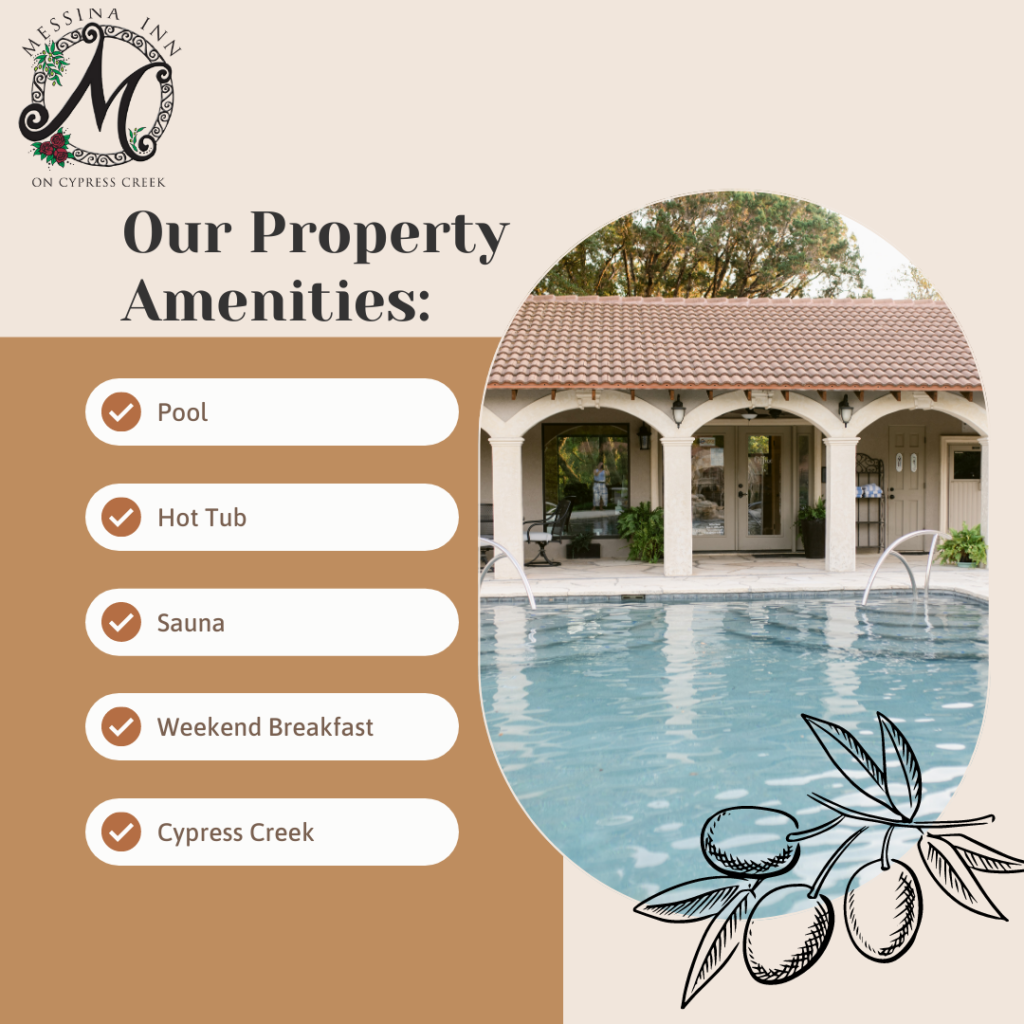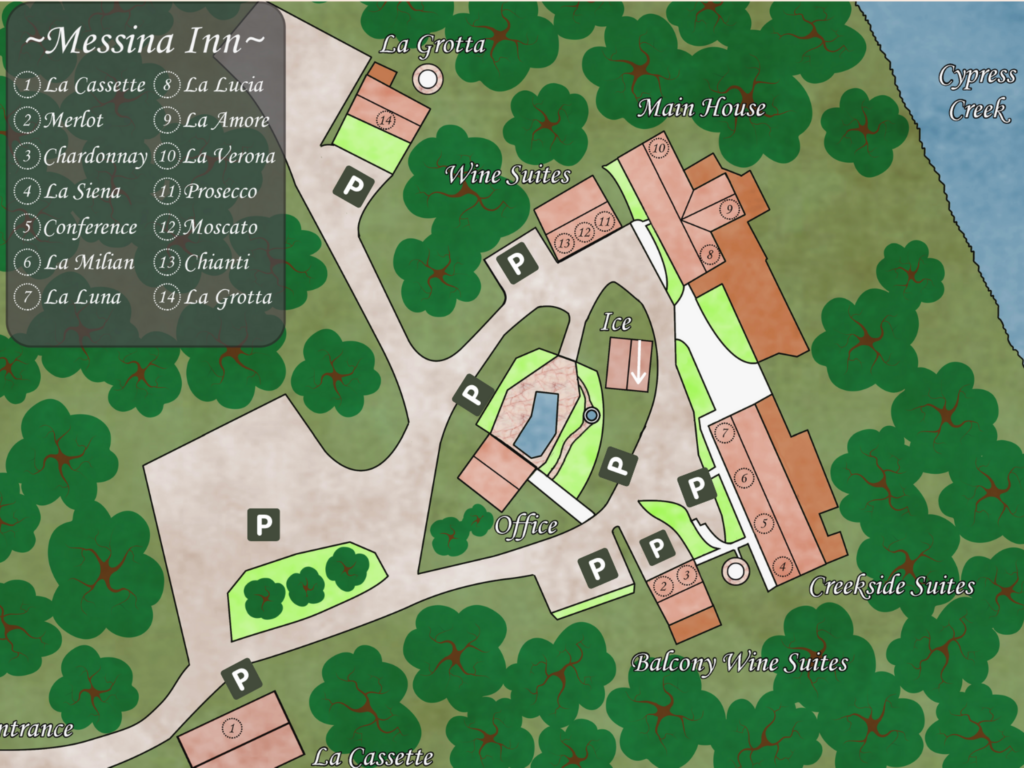 Wimberley Getaways is a family owned and operated Texas Hill Country vacation rental business in Wimberley, Texas. All of our properties are located within three miles of the Wimberley Square and are each individually unique. We are proud to have been to a part of the hospitality community for over 10 years. Our family invites you to stay with us at any of our properties.
Thank you for your supporting a small business like ours.