There's nothing better than exploring Wimberley & enjoying the Fall activities that our town has to offer. As the sweltering heat of summer gives way to the crisp, invigorating air of fall, there's no better time to escape to the enchanting town of Wimberley, Texas. Nestled in the heart of the picturesque Texas Hill Country, Wimberley offers a perfect blend of relaxation, outdoor adventures, and charming local experiences. Whether you're looking for a romantic getaway, a family-friendly vacation, or a solo adventure, Wimberley has something for everyone. In this post, we'll delve into the top fall activities that make Wimberley an unforgettable destination.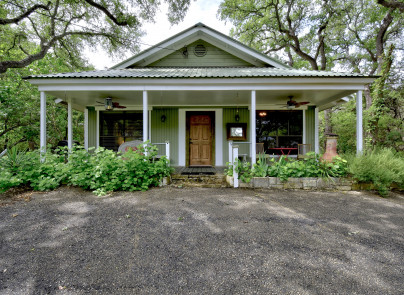 Explore Wimberley Getaways: Your Home Away From Home
When it comes to accommodation, Wimberley offers a plethora of options, ranging from quaint bed and breakfasts to luxurious hotels. For a truly unique experience, consider staying at our vacation rentals & Airbnb vacation rental through Wimberley Getaways. These local properties provide all the comforts of home, nestled in the breathtaking Texas Hill Country. Whether you're seeking a cozy cabin, a rustic ranch house, or a modern retreat with stunning views, Wimberley Getaways has the perfect lodging for your fall escape.
Discover the Charm of Wimberley Town Square
Start your adventure by wandering through the heart of Wimberley: the Town Square. This charming area is brimming with artisan boutiques, art galleries, and local eateries. Browse through one-of-a-kind crafts, jewelry, and artwork, and don't forget to sample some of the delectable treats at the local bakeries and cafes.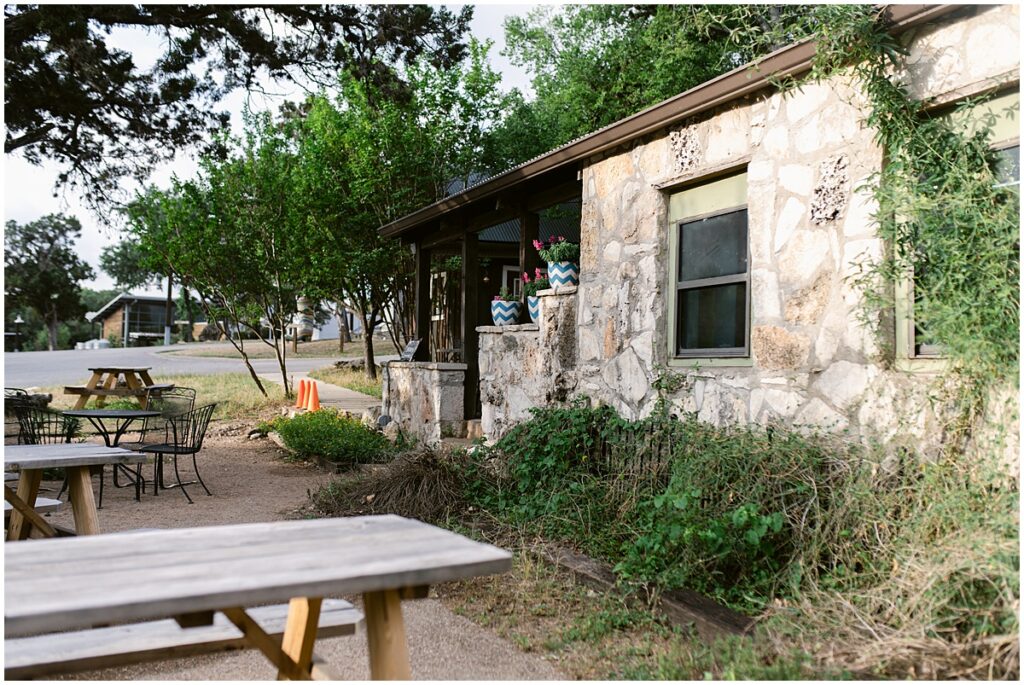 Embrace Nature at Blue Hole Regional Park
For nature enthusiasts, a visit to the Blue Hole Regional Park is an absolute must. This natural oasis offers serene hiking trails, lush green spaces, and the iconic Blue Hole swimming spot. The crystal-clear waters are perfect for a refreshing dip or a leisurely kayak ride along the Blanco River. As the foliage begins to change in the fall, the park becomes a vibrant tapestry of colors, making it an ideal spot for a leisurely stroll or a family picnic. The Wimberley Parks & Rec hosts many family friendly events there throughout the Fall, make sure to check out their website and Facebook page for more information.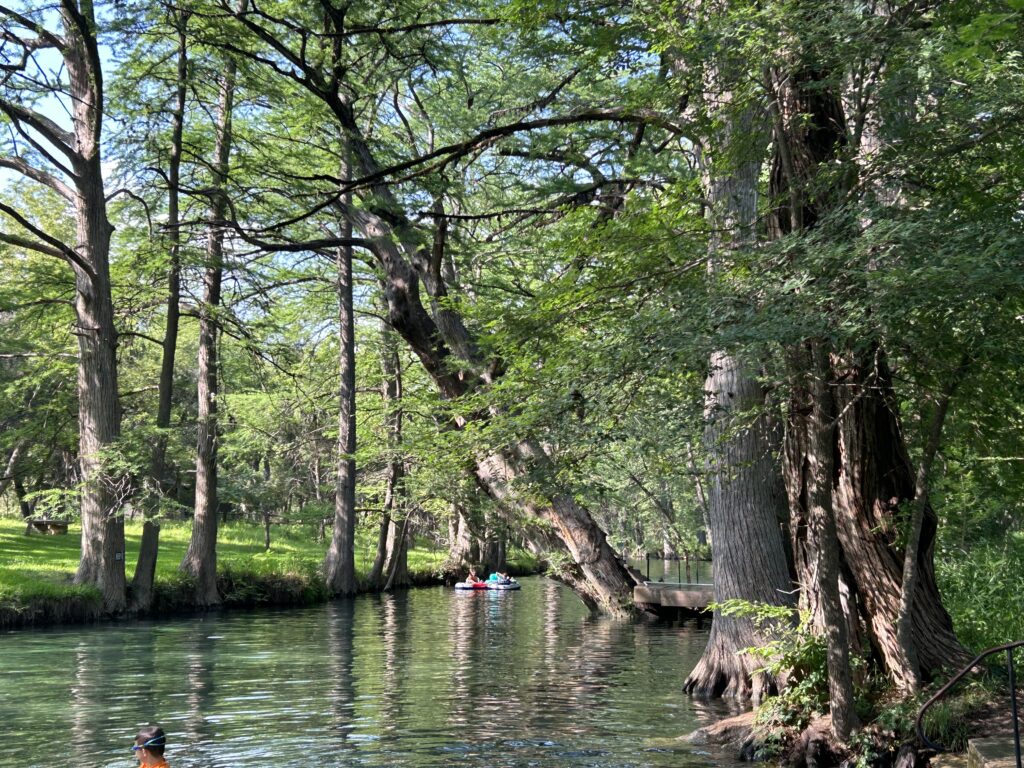 Indulge in the Arts and Culture Scene
Immerse yourself in Wimberley's thriving arts and culture scene by visiting local galleries and studios. The Wimberley Glassworks showcases stunning glass artistry and offers live demonstrations that are as mesmerizing as they are educational. For those seeking a deeper connection with the local art scene, explore the Wimberley Valley Art League and its rotating exhibits that feature a diverse array of artistic styles.
Family-Friendly Adventures in the fall
Wimberley isn't just for adults; Fall is a haven for families with children as well. Take your little ones to the EmilyAnn Theatre & Gardens, where they can explore the Children's Garden, enjoy interactive performances, and even catch a family-friendly play. 
Escape to the Texas Hill Country with our vacation rentals
Whether you're seeking adventure, relaxation, or a bit of both, Wimberley, Texas, offers an idyllic fall escape. With its charming Town Square, natural beauty, family-friendly activities, and diverse culinary scene, Wimberley is a destination that will capture your heart and create memories to cherish. Plan to stay at a hotel with Wimberley Getaways and immerse yourself in the warm hospitality and captivating experiences that define this hidden gem in the Texas Hill Country.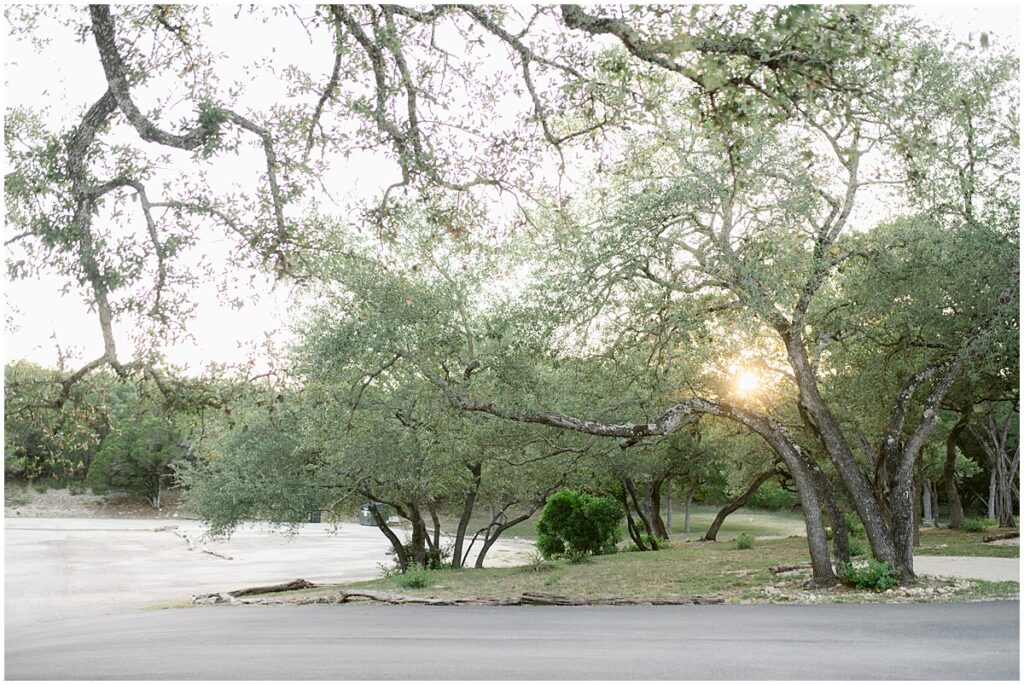 For more information and to book your stay, visit www.wimberleygetaways.com and unlock the magic of Wimberley this fall.
Fall events in Wimberley, Texas